ANTI – AGING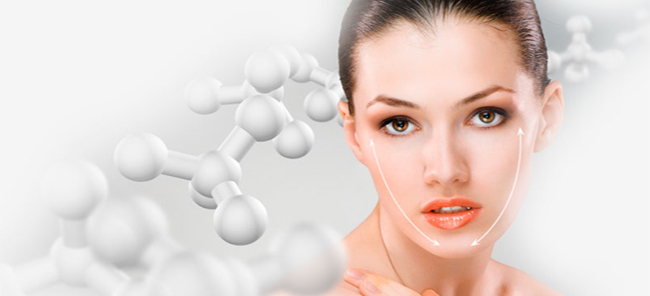 There are numerous rejuvination and facial correction treatments. We have decided to offer the best method to our patients at our dental center: a natural rejuvination method using your own cells, i.e. using the plasma rich in growth factors as well as the PRGF® – Endoret® Aesthetic technology.
Dental Poliyclinic Kranjčević Bubica is Endoret PRGF certified center which means that the doctors have gone through an intensive education about technology and know how to apply it in the most effective way.
PRGF® (PlasmaRichinGrowthFactor)Endoret®(EndogeneusRegenerative Technology)is the most advanced system in the market to obtain your own plasma rich in growth factors. It is based on the formulation and the use of patient's own cells with biological activity, growth factors, fibrinine biomaterial to stimulate and accelerate the healing process and tissue regeneration. Diversity, efficiency and 100% compatibility of the system open the door to the personalized medicine that is already applied in a wide range of medical and scientific fields including oral and maxillofacial surgery, oral implantology, orthopedics, ulcus therapy, sports medicine, aesthetic recovery of the face, ophtalmology and tissue engineering.
PRGF®Endoret® is one of the best documented procedures in the world with clinical data over 20 years period. It is supported with a great number of international scientific studies and publications – more than any other PRP procedure.
The best proven results
It is the only treatment that doesn't involve white blood cells which cause inflammation and redness, therefore the results of skin rejuvination are better and side effects are less likely to appear.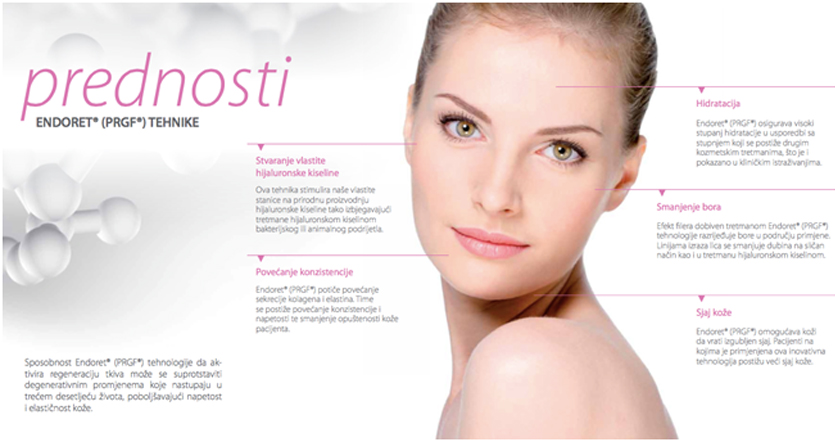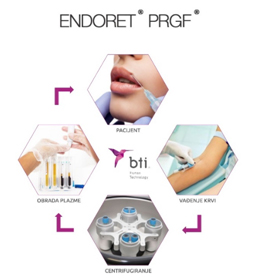 PRGF® Endoret® tis designed as a result of the series of precise and very rigorous protocols within each step (blood taking, centrifugation, fractioning, activation and application) which guarantee predictivity and quality of the final product.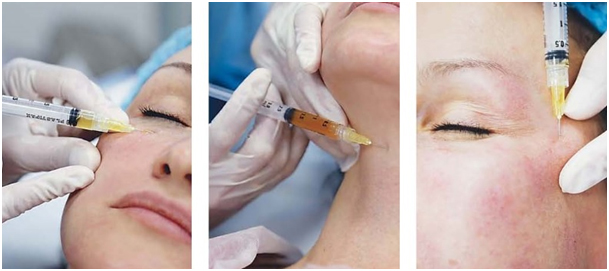 YOUR TEAM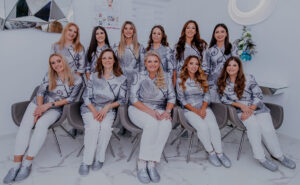 WORKING HOURS
023 311 520
  MAP LOCATION
Do You Want To Dedicate To Yourself?