LASER
If comparing with traditional methods like scalpel and electrocauterisation, laser certainly represents more pleasant alternative.There are numerous advantages of using laser technology: the results achieved using the laser are more predictable, it allows tissue removal with less necrosis, consequently accelerated healing and diminished risk of occurence of gingival recession. Procedures are followed by minimal or no bleeding at all, and in most cases anesthesia is not needed.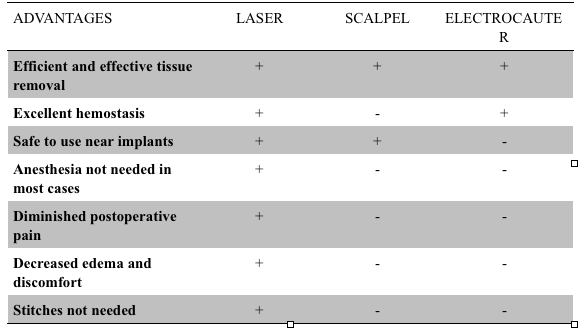 APPLICATION OF LASER IN DENTAL MEDICINE
RECONSTRUCTION OF GINGIVA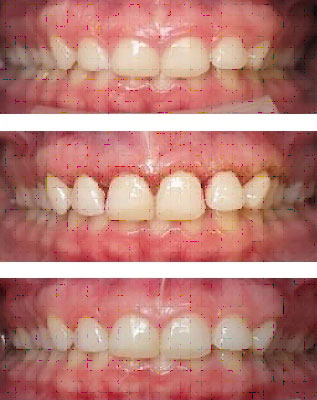 Excessive gingival display represents common esthetic problem also known as a gummy smile. Removal of gingival tissue as well as correction of gingival asymmetry is accomplished using the laser very quickly and painlessly.
CLASS V COMPOSITE RESTORATION

When working with composites in the area of the tooth neck, the laser enables removal of the surplus tissue and establishes dry working area.
DISPLAY OF THE LIMIT OF PREPARATION

Laser enables better visibility of the limit of preparation and consequently precision of imprint which results in better seat of future prosthetic work.
FRENULECTOMIA

It is possible to remove mandibular and maxillar frenun without bleeding, stitches and anethesia using the laser.
OPERCULOTOMY

Erupting wisdom tooth is often followed by pain and inflammation of the surrounding tissue. It is possible to remove the surplus tissue using the laser.
IMPLANTOLOGY

Removal of the surplus tissue around an implant using the laser allows achieving more stabile connection of the implant and superstructure avoiding at the same time sparking or warming the implant.
LESIONS IN THE CAVITY

There is no bleeding if removing oral mucosal lesions using the laser, also better healing is achieved with less risk of infection. The infection with herpes simplex virus occurs as blisters and painful lesions. Laser therapy removes the pain and if the infection is just starting it is possible to prevent it from developing.
PERIODONTICS

Laser therapy combined with conventional methods of polishing and scraping of the root of the tooth is proven to be one of the most successful application of the laser technology in dentistry.
ORTHODONTICS

Laser is used to display a lump or surface of the tooth onto which a brace or chain can be attached and in doing so passive tooth eruption can be avoided.
YOUR TEAM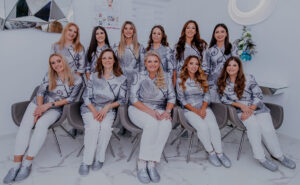 WORKING HOURS
023 311 520
MAP LOCATION