PERIODONTICS AND IMPLANTOLOGY
WHEN AND WHY TO USE PRGF® Endoret®
The use of PRGF® Endoret® technology in periodontics
Bone loss caused by paradentosis disease represents a great health issue. PRGF® Endoret® can be an alternative to the materials applied in the area of mucogingival periodontic surgery. stimulates proliferation, migration and chemotaxis of the osteoblastoma and significantly increases autocrine expression of the growth factor. It displays good results in covering the surface of the root, in increasing the width of ceratinine mucosa and treats receding gums.

The use of Endoret® significantly increases the success in dental implant therapy
When the surface of the implant is moistened with Endoret® liquid , a fibrine web is being created and it adheres to the implant surface releasing the growth factors and improving osseointegration.
Treatment of post extraction alveolitis
It minimizes the inflammation and the pain, accelerates epithelization of the soft tissue and improves the bone regeneration. The average implant survival rate which is put in alveol immediately after the extraction is 98 %. It is a safe, efficient and predictable procedure.
  YOUR TEAM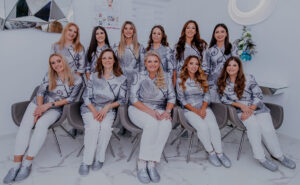 WORKING HOURS
023 311 520
  MAP LOCATION
Do You Want The Best Treatment?