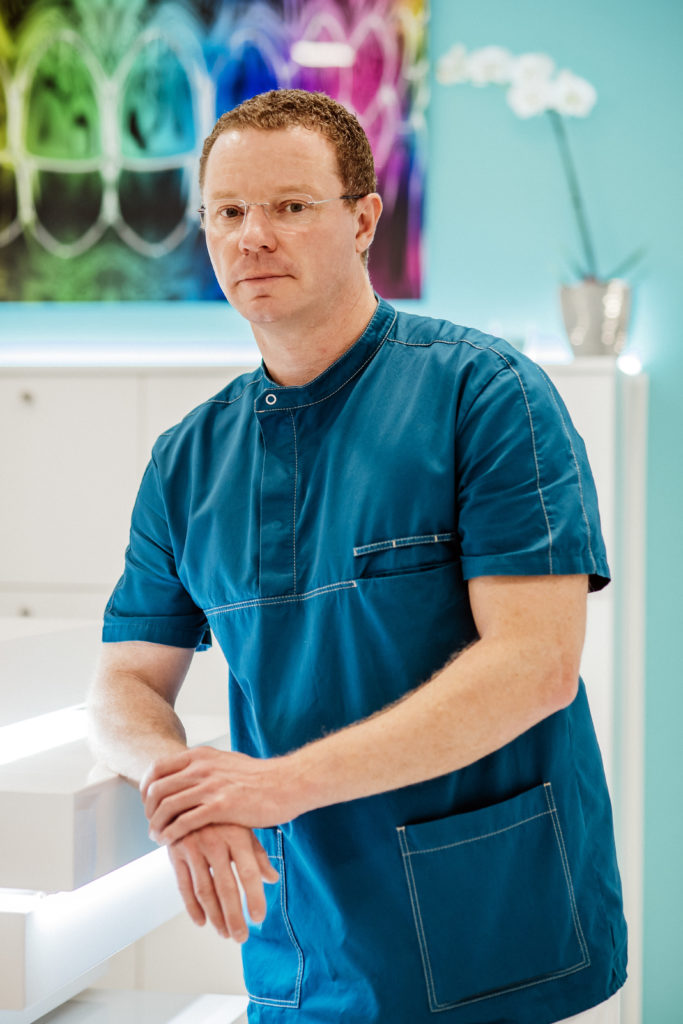 Ivan Baraka, dr.med.


maxillofacial surgeon and otolaryngologist
Doctor Ivan Baraka was born in 1974 in Zadar. He earned his degree in medicine in 1999 in School of Medicine, University of  Zagreb.The doctor graduated in November 1999 with the average grade of 4.5. In the course of his studies  in Zagreb he was also a university demonstrator at the Department of Embryology and Histology for two semesters and a demonstrator at the  Pathology Department for four semesters. He completed his internship in Zadar General Hospital. The doctor passed his state professional exam in September 2001. In December 2001 he started specialization in maxillofacial surgery. The doctor took the specialist exam in March 2007. In November 2011 he started specialization in otolaryngology and he passed his exam in March 2013. He works at Zadar General Hospital in Ear nose and throat Department, maxillofacial section.
Participant of international congresses and educational courses:
October, 2018 Zagreb, Advanced Surgical Techniques, 2nd Stage,  Jerko Rebić, Dr.med.dent.

Oral Surgery Specialist

, Ivica Knežević Dr. dent.med.

September, 2018 Opatija, ALL-on-4 & ZYGOMA – Rehabilitating Severely Athropic Maxillae, Dr. Paolo Malo

September, 2018 Opatija, Perioimplant 7

September, 2018 Opatija, Hard and Soft Tissue Augmentation Procedures in Daily Dental Implant Treatment, Prof. Dr. Daniel Rothamel

October  2015 Education of the Augmentation Procedures of Jawbone Defects with Foreign Lecturers, Congress of Oral Surgery and Implantology
November 2014

 

Goetheborg,   Sistem AstraTech
May 2014 Educational Courses from Dental Implant

 

System Ankylos in Vienna
Completed

 

Course

 

from Functional Endoscopic Surgery

 

Paranasal Sinus and Septorhinoplasty , July 2014, Graz
Completed Microsurgery

 

Course organized by the Plastic Surgery

 

of Clinical Hospital

 

Dubrava

Otolaryngology and Head and Neck Surgery Congress, May 2013, Orbital Fracture Lecture

General Surgery Congress Zadar, 2006,

 

Maxillofacial Trauma Lecture

Plastic Surgery Congress, Opatija 2006, Madelung's Disease Lecture

Maxillofacial Congress

 

in Zagreb 2004,

Brown Tumor Hyperparathyroidism Lecture

Maxillofacial Congress in Zadar 2003, Tumours of Deep Lobe of Parotid Gland

 

Lecture